About the specification
Whole Crop Marketing are one of the UK's leading potato and seed exporters. The company, with its strong name but dated logo were looking for a re-design. The logo needed to embody the ethos of WCM, whilst fitting in with the ever changing world of design.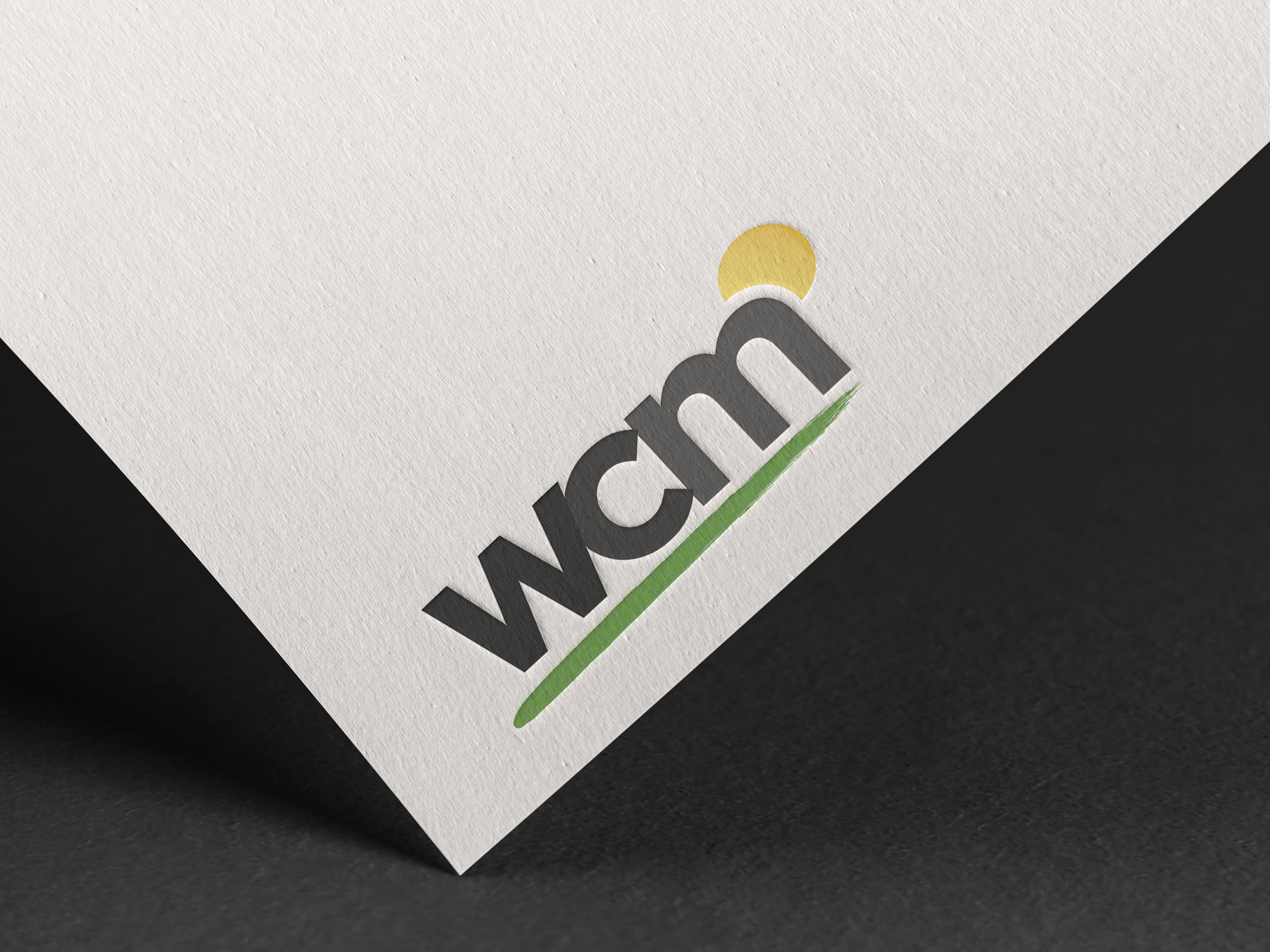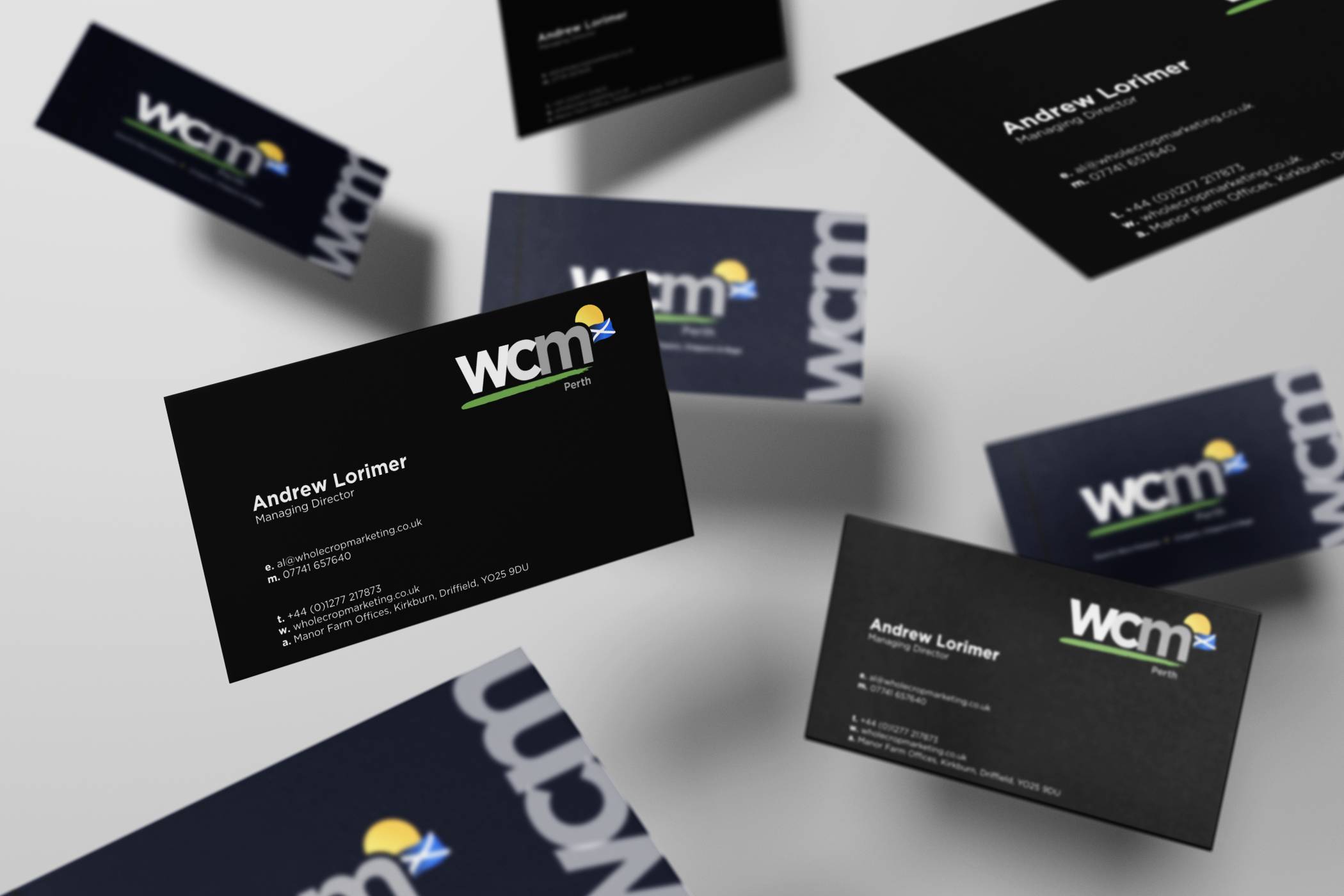 Further Brand Development
The Whole Crop Marketing brand needed to be versatile and modern, but also applicable to every area and environment.
Web Development
The WCM brand needed to be complete with a partnering website to suit their new, modern brand.
Fully Responsive Web Design
WholeCropMarketing.co.uk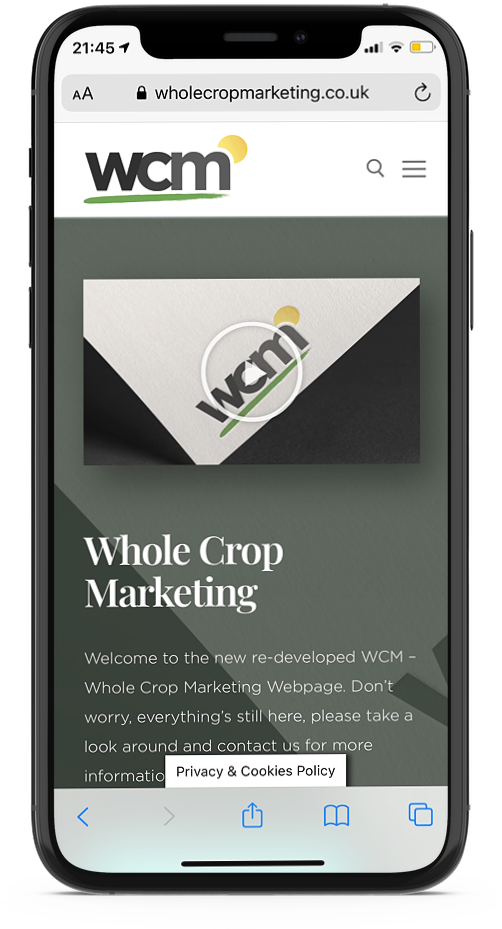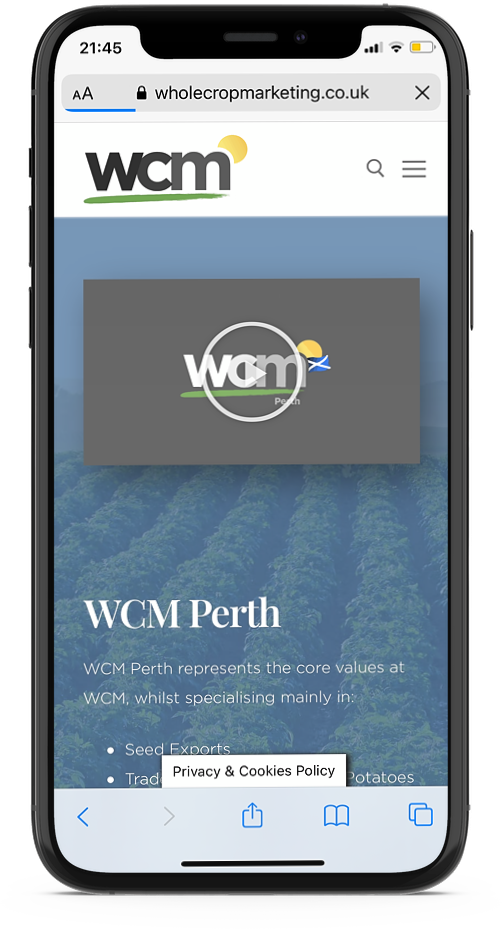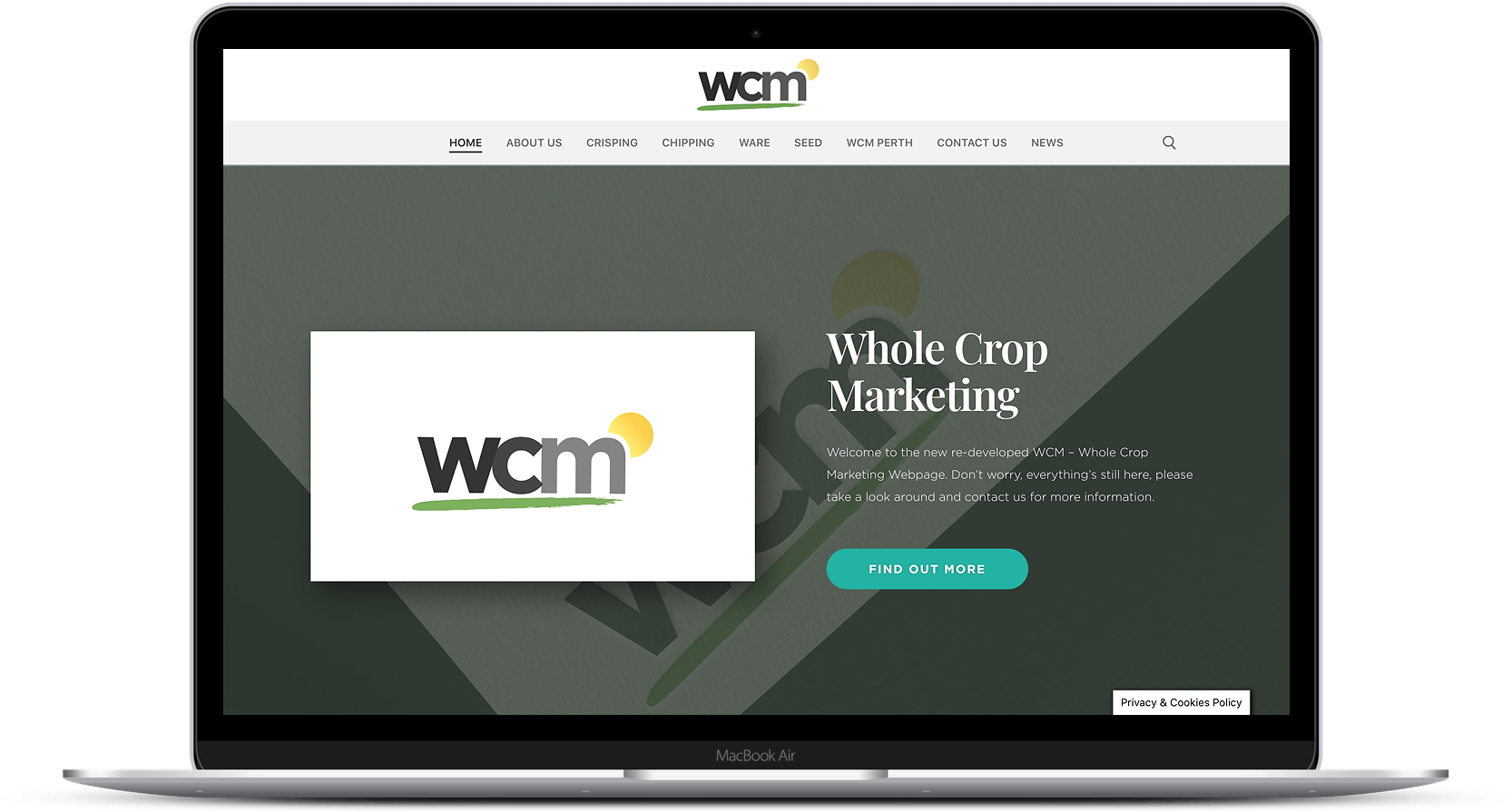 ---
The ethos at Whole Crop Marketing Limited revolves around growers collaborating to market their produce.
With the new Logo & Web Design, WCM can continue to move forward as a modern but well established brand with a great presence for their clients.