Brand Identity
Krakkar wanted to show it's strong Icelandic design and name but also show its forward-thinking, modern and child friendly apparel brand.

Website Breif
Krakkar was designed to be usable by ages 10 and upwards. The website features the core ideas behind the brand, a bright, modern and forward-thinking childrens apparel brand.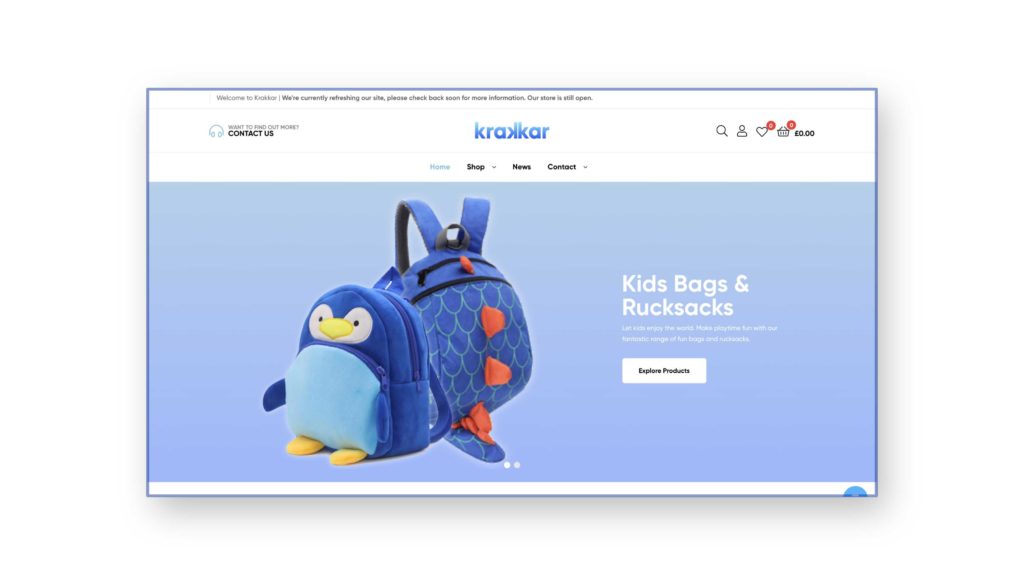 Fully Responsive design
Krakkar.com will always look clean and modern on any device.